Holidays for families by families: It doesn't get any better than this!
Who knows best what families want on holiday? Right, families! That's why the Familienhotels Südtirol offer tailor-made holidays for families made by families, where you and your children will collect many wonderful memories. Plus, our hotels have something for everyone. For the new parents who are looking for moments of cosy togetherness on family holiday. For teenagers who need the right programme to be happy. For the little snuggle bunnies who loves to be in close contact with animals all day long. For little explorers who want to discover nature. For mothers who long for pampering wellness during their family holidays. For families with dogs and for people who want to enjoy their family holiday in South Tyrol to the full despite allergies and intolerances. Find out which family hotel suits you best. One request is all it takes.
Our holiday for families. Your wishes at the centre.
Everyone's wishes to the holiday fairy are different. How good it is that you have more than three wishes that will be fulfilled on family holiday. Because we know exactly what is important when you are on holiday in South Tyrol with children: the perfect mix of action and relaxation, of time for you and time for me, of unforgettable adventures in nature and soothing moments of relaxation in the premium hotels. Our holiday homes are as versatile and colourful as family life. We take care of the needs of children and parents with a lot of tact and sensitivity and surprise you with an imaginative offer that is tailored to your wishes. No matter where your preferences lie, there are family hotels for all needs and wishes. As different as they are, they all have one thing in common: they all follow the same quality promise.
Your tailor-made family holiday in South Tyrol
The right hotel for every family. Guaranteed!
Which family hotel would you like to stay at? The choice is yours!
With this selection it is difficult to decide, as they are all unique and worth a visit. No matter which family hotel is your favourite, they all offer you a tailor-made holiday for families by families. Behind every hotel there is a host family who has mastered the complex family basics of FF and is passionate about providing you with an unforgettable family holiday in harmony with nature. In our extraordinary family hotels, you can take it easy, because we know your needs and are perfectly prepared to meet them. Our child-friendly hotels score points not only with their comprehensive equipment, which is continuously tested by TÜV NORD Germany, but also with their warm hospitality. From valuable insider tips for your family adventures to assistance in all situations – we are always there for your family during your holiday. Experience the difference and book your time out now.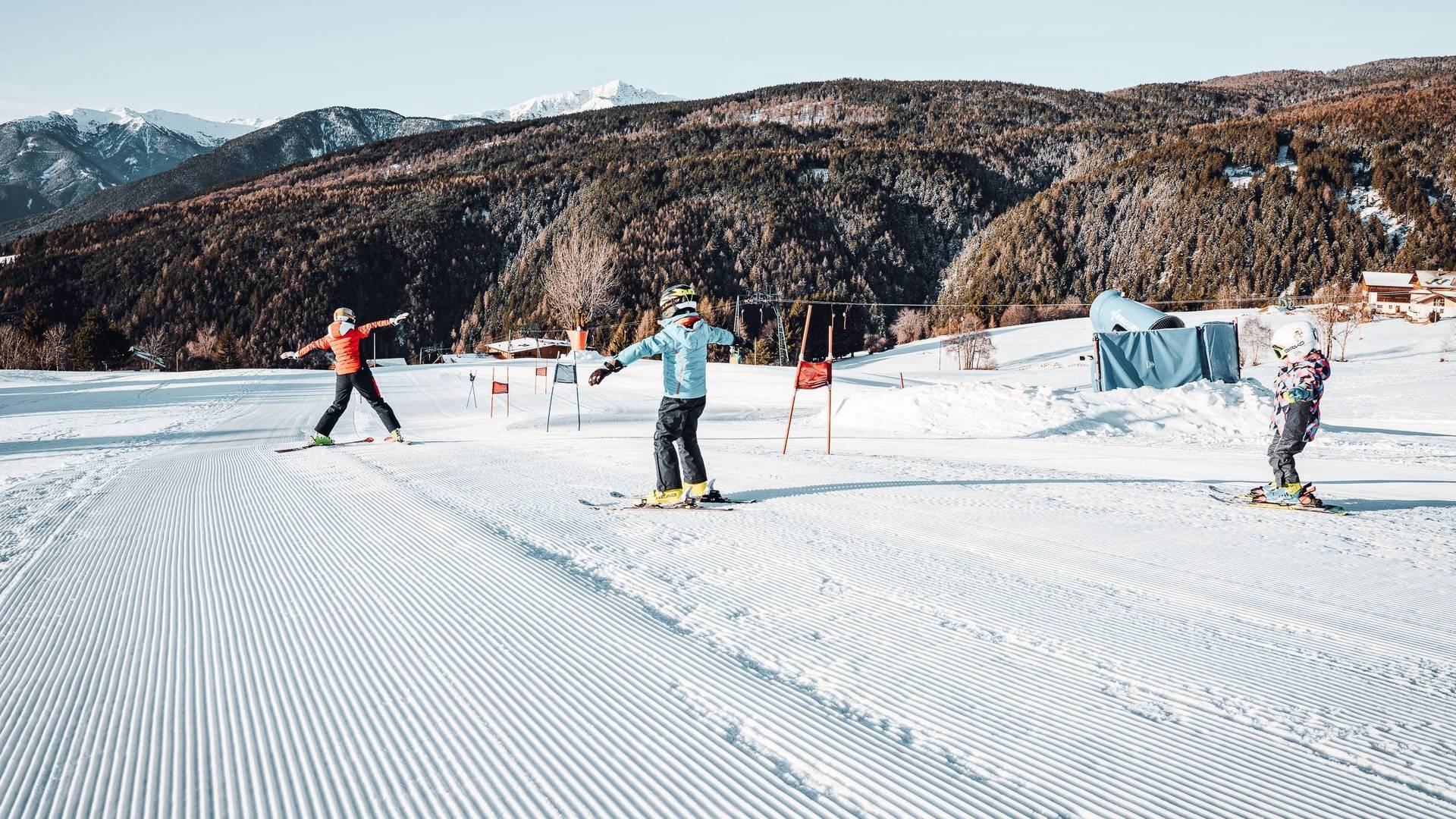 And action! The best adventures around the Familienhotels Südtirol
Mom, what are we doing today? Ask the host families!
Summer | Summer highlights | Dolomites
Autumn | Spring | Summer | Hiking & mountaineering | Val Venosta
Autumn | Spring | Summer | Hiking & mountaineering | Dolomites
Autumn | Spring | Summer | Summer highlights | Dolomites
Summer | Biking & mountain biking | Dolomites
Autumn | Spring | Summer | Castles & palaces | Valle Isarco
Autumn | Spring | Summer | Climbing | Merano & Environs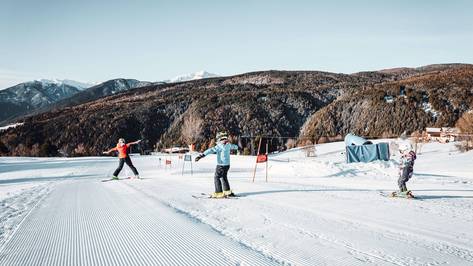 Winter | Skiing & snowboarding | South Tyrol
Yearly | Hiking & mountaineering | Merano & Environs
Autumn | Indulgence | Val Venosta | Bolzano & surroundings | Merano & Environs | Valle Isarco | Dolomites
Autumn | Spring | Summer | Hiking & mountaineering | Val Venosta
Yearly | Swimming | Valle Isarco
Yearly | Horseback riding | Dolomites
Autumn | Spring | Summer | Climbing | Merano & Environs
Yearly | Horseback riding | Valle Isarco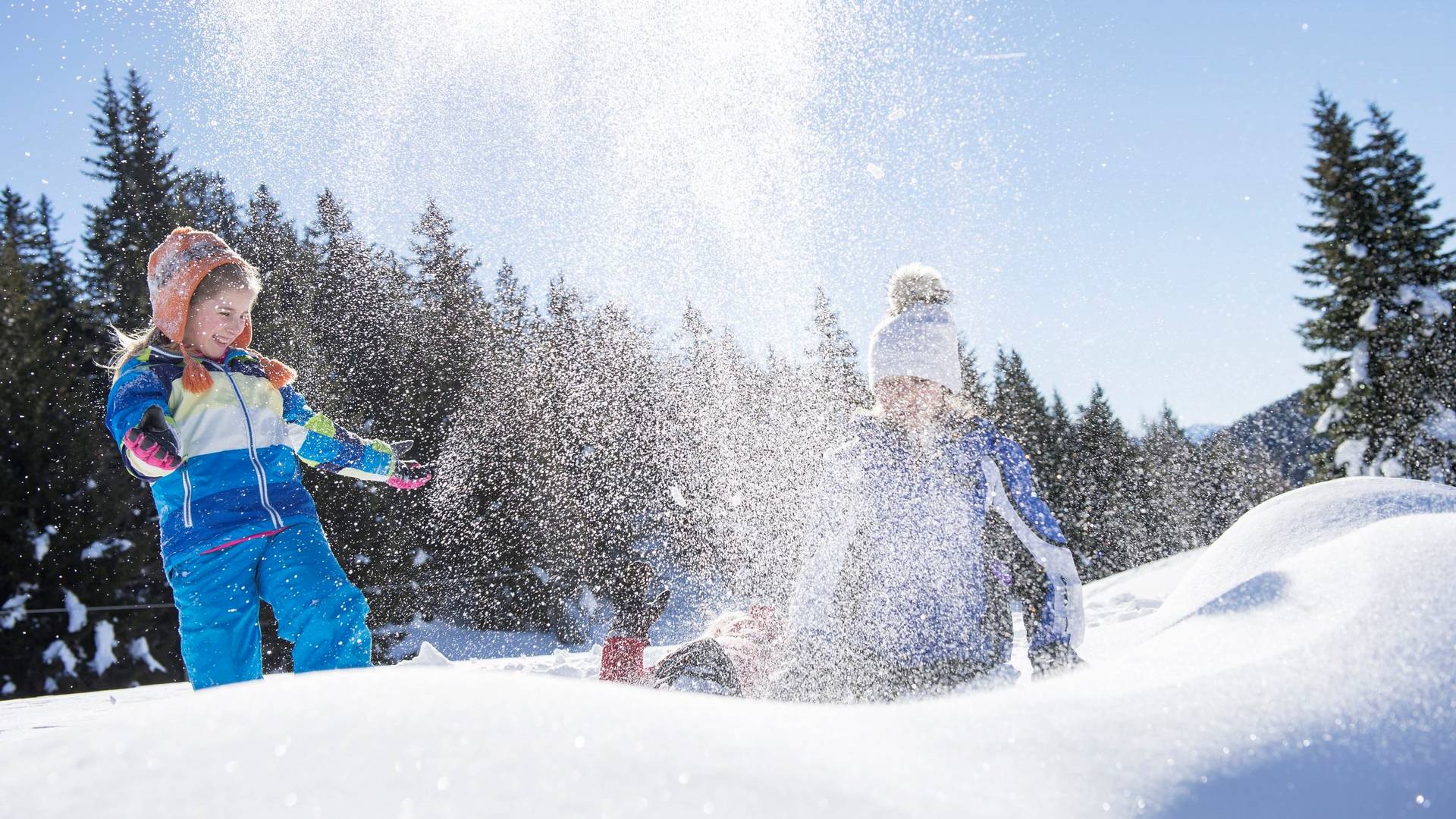 Schnals - Meran & Environs
from
€ 481.00
per person and package
Obereggen-Deutschnofen - Dolomites
from
€ 1,098.00
per person and package
Ratschings - Valle Isarco
from
€ 540.00
per person and package
Corvara – Alta Badia - Dolomites
from
€ 522.00
per person including breakfast
Vals-Mühlbach - Valle Isarco
from
€ 1,224.00
per persona e pacchetto
Oberbozen/Ritten - Bolzano & surroundings
07.12. – 17.12.2023,
16.11. – 01.12.2024
from
€ 692.00
per person and package
Ehrenburg/Kiens - Dolomites
from
€ 396.00
per room and night
Wolkenstein/Gröden - Dolomites
from
€ 462.00
per person and package
Naz-Sciaves - Valle Isarco
08.12. – 24.12.2023,
29.09. – 04.11.2024
from
€ 1,098.00
per person including full board
Gossensass - Valle Isarco
from
€ 380.00
per person and package
St. Christina/Gröden - Dolomites
from
€ 1,120.00
per person and package
Maranza - Valle Isarco
from
€ 1,005.00
per person ALL-INCLUSIVE
Meransen-Mühlbach - Valle Isarco
from
€ 955.00
7 nights with all inclusive per adult
Rasen-Antholz - Dolomites
San Valburga in Val d'Ultimo - Meran & Environs
from
€ 552.00
per person incl. ¾ gourmet board
Schenna - Meran & Environs
25.12. – 30.12.2023,
03.01. – 07.01.2024
from
€ 459.00
per person and package
Trafoi - Val Venosta
from
€ 429.00
per person and package
Sexten - Dolomites
13.01. – 29.01.2024,
09.03. – 25.03.2024
from
€ 1,068.00
721,00€ für 7 Nächte
Naturns (554 m a.s.l.) - Meran & Environs
from
€ 295.00
per person for 7 days
Tscherms - Meran & Environs
from
€ 290.00
per apartment and night
Rabland/Partschins - Meran & Environs
07.04. – 15.04.2024,
01.06. – 07.07.2024
from
€ 497.00
per person and package
Just a moment - the content is loading …