So cool!
Holiday with teens
Holiday with teens in South Tyrol – really cool!
Smartphone instead of sandbox, hanging out and romping around instead of watching make-up tutorials on YouTube and gambling on the Wii console – when children reach puberty, everything changes. Especially the family holiday, because interests seem to drift miles apart. What excites parents makes teenagers shudder. A joint holiday that satisfies everyone seems to be a distant memory, except: if you book your next holiday with teens in South Tyrol. In the Familienhotels Südtirol everyone gets their money's worth: toddlers and teenagers alike. With our unique equipment and the varied range of offers we guarantee to keep the lively teenagers happy.
One thing is for sure: Family holidays in South Tyrol have never been so cool. Wanna bet? Check out our super cool offers.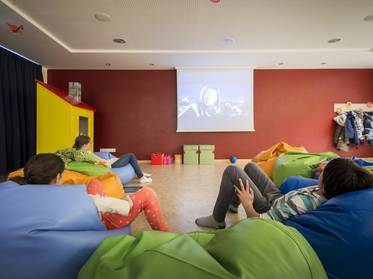 We've got it all! Just like at home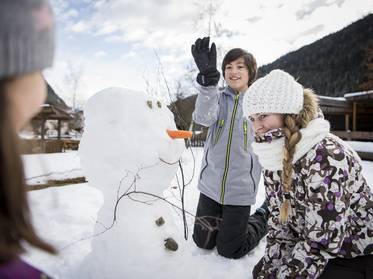 And action! Teen progrmme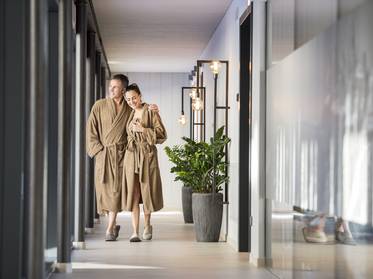 Peace and quiet for mum and dad
Family blog – the secret tips of the specialists
Autumn | Indulgence | Val Venosta | Bolzano & surroundings | Merano & Environs | Valle Isarco | Dolomites
Best buddies! Our Familienhotels Südtirol with teen offer
Smells like teen spirit: holidays at Familienhotels Südtirol
Dude, that's cool! On a family holiday in South Tyrol, even young people who are flooded with stimuli will be impressed. A selfie in front of the gigantic waterfall or the huge rock formations – and the likes on Instagram skyrocket. Provided that the teenagers have time to post at all, because there is always something going on inside the hotel or outside in the unique open-air arena. Kiting on Lake Reschen, archery at the medieval castle, stand-up paddling on the Adige/Ahr river, practicing tricks in the snow park, or climbing down a waterfall – in South Tyrol, one adventure follows another. After so many adrenaline kicks it's time to chill out: in the teenage areas, where the youngsters can hang out with like-minded people and have the time of their lives.
Your tailor-made family holiday in South Tyrol
The right hotel for every family. Guaranteed!
Man, that's cool! Our offers for teens
Different age, different needs: In the Familienhotels Südtirol, even teenagers will find ideal conditions for chilling around and hanging out. This awaits you:
Teen-friendly premises
Spacious family rooms, suits, and apartments
Teen programme at least twice a week
Areas for teens only
And much more depending on the category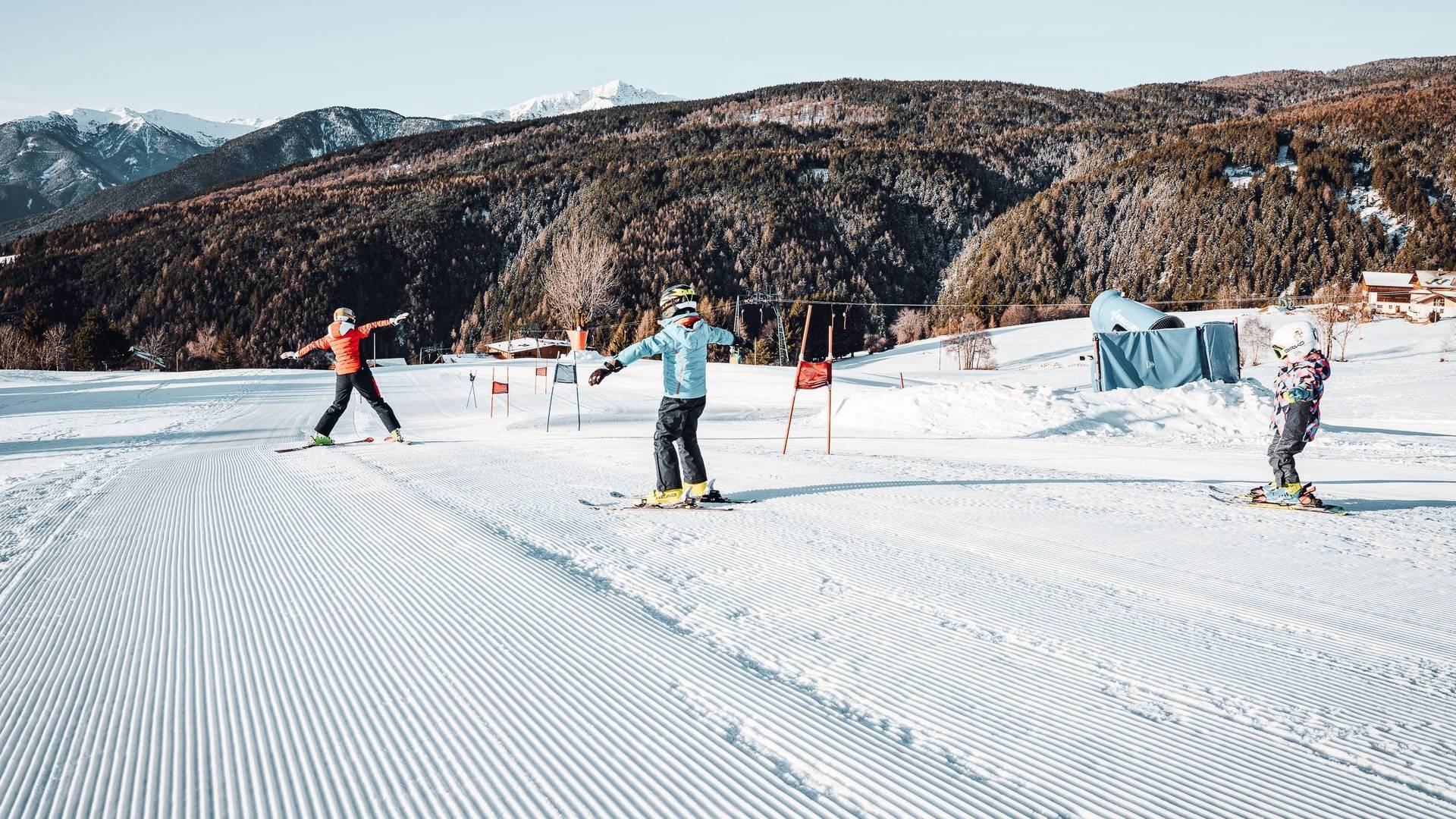 Dolomites – Rasen-Antholz
The Preindl Family
from
€ 350.00
per room and night
Indoor pool or connecting pool
Ski school and ski courses
Dolomites – St. Ulrich /Gröden
The Obletter & Riffeser Families
from
€ 684.00
per accommodation and night
Ski school and ski courses
Dolomites – Ehrenburg/Kiens
The original home of the Falkensteiner Hotels & Residences
from
€ 428.00
per room and night
Massages & beauty treatments
Dolomites – Sexten
The Rainer Family
from
€ 91.00
per person and night
Indoor or connecting pool
Certified gluten-free cuisine
Ski school and ski courses
Dolomites – Obereggen-Deutschnofen
The Kofler Family
from
€ 79.00
per person and night
Indoor panoramic swimming pool with massage jets
Bathing area for toddlers
Biosauna and Finnish sauna
Alpine wellness with massages and treatments
Ski school and ski courses
Valle Isarco – Ratschings
The Eisendle Family
from
€ 130.00
per person and night
Ski school and ski courses
Dolomites – Vierschach-Innichen
The Wachtler Family
from
€ 145.00
per person and night
Indoor and connecting pool
90 hours of childcare per week
Certified gluten-free cuisine
Ski school and ski courses
Valle Isarco – Gossensass
The Ausserhofer Family
from
€ 57.00
per person and night
Indoor or connecting pool
Ski school and ski courses
Dolomites – Seis am Schlern
Petra Mutschlechner with Family
from
€ 90.00
per person and night
Indoor or connecting pool
Ski school and ski courses
6 times a week hiking tours
Dolomites – Olang
The Gasser Family
from
€ 104.00
per person and night
Ski school and ski courses
2 km away from the Plan de Corones
Meran & Environs – Schnals
The Gamper Family
from
€ 69.00
per person and night
Indoor or connecting pool
Certified gluten-free cuisine
Ski school and ski courses