Simply enjoy
despite allergies and intolerances
Bon appetit! Carefree feasting in the Familienhotels Südtirol
Fresh pasta, traditional dumplings in all variations, a delicious Wiener Schnitzel, an Italian gelato – South Tyrol is known for its culinary diversity, which combines the best of the down-to-earth South Tyrolean cuisine with the best of Mediterranean cuisine. During a family holiday in South Tyrol all family members experience culinary magic moments – small and big gourmets alike, but also all those who suffer from allergies and food intolerances. No matter whether you are vegan or vegetarian, lactose intolerant, gluten intolerant or have any other allergies, our family hotels in South Tyrol will adapt to your special diet. Some of the Familienhotels are even known for their certified gluten-free hotel cuisine. Your food wish is our command.
Just let us know your needs before you arrive and look forward to an all-round enjoyable holiday in South Tyrol with children.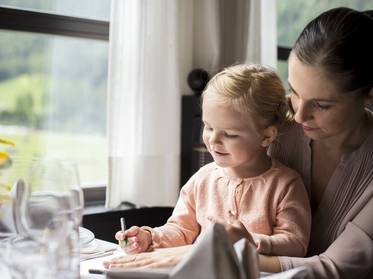 We've got it all! Just like at home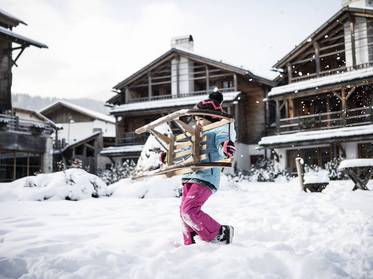 Fun & games for the little ones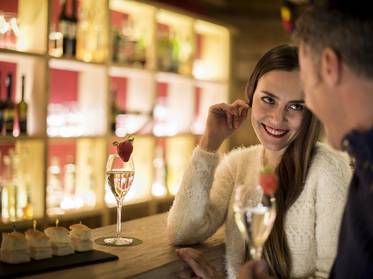 Relaxation for mum and dad
Family blog – the secret tips of the specialists
Yearly | Horseback riding | Valle Isarco
Your tailor-made family holiday in South Tyrol
The right hotel for every family. Guaranteed!
Enjoyment knows no boundaries in the Familienhotels Südtirol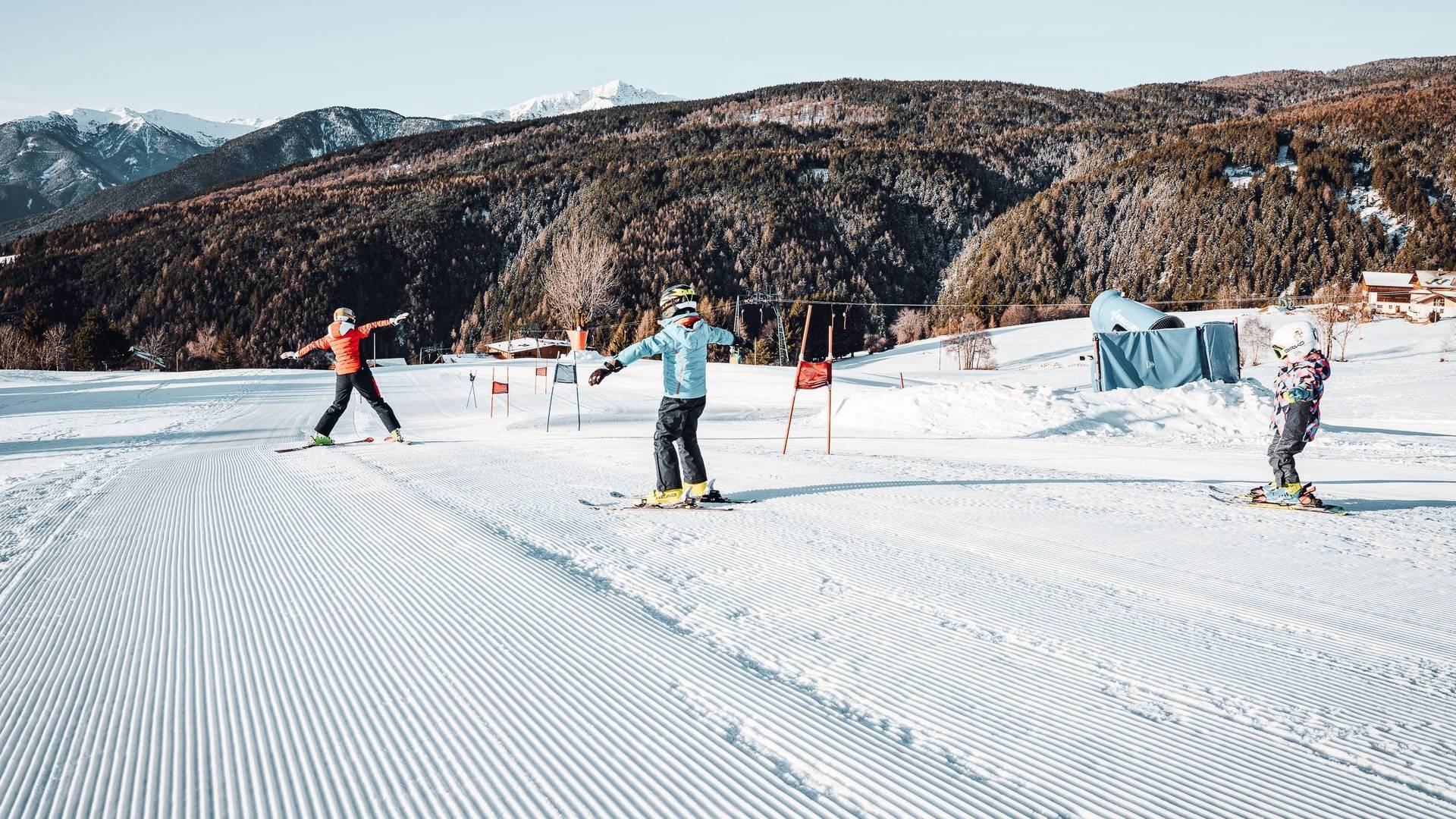 Dolomites – Rasen-Antholz
The Preindl Family
from
€ 350.00
per room and night
Indoor pool or connecting pool
Ski school and ski courses
Valle Isarco – Vals-Mühlbach
Family Stolz
from
€ 160.00
per person and night
Children animation 70 hours per week
Babysitting 48 hours per week
Play barn with climbing wall
Adventure playground in the forest
Heated indoor panoramic pool
Heated outdoor infinity pool
Babypool and giant water slide 45 m
Pony riding and alpaca trekking
Direct location on the hiking trails
Direct location on the slopes of GitschbergJochtal
Jochtal ski school with Quality Award
Dolomites – St. Ulrich /Gröden
The Obletter & Riffeser Families
from
€ 684.00
per accommodation and night
Ski school and ski courses
Valle Isarco – Meransen-Mühlbach
The Pabst Family
from
€ 180.00
per person and night
Indoor and connecting pool
Certified gluten-free rooms
Ski school and ski courses
Dolomites – Ehrenburg/Kiens
The original home of the Falkensteiner Hotels & Residences
from
€ 428.00
per room and night
Massages & beauty treatments
Dolomites – Wolkenstein/Gröden
The Riffeser Faimly
from
€ 145.00
per person and night
Indoor or connecting pool
Ski school and ski courses
Dolomites – Sexten
The Rainer Family
from
€ 91.00
per person and night
Indoor or connecting pool
Certified gluten-free cuisine
Ski school and ski courses
Dolomites – Obereggen-Deutschnofen
The Kofler Family
from
€ 79.00
per person and night
Indoor panoramic swimming pool with massage jets
Bathing area for toddlers
Biosauna and Finnish sauna
Alpine wellness with massages and treatments
Ski school and ski courses
Valle Isarco – Ratschings
The Eisendle Family
from
€ 130.00
per person and night
Ski school and ski courses
Dolomites – Vierschach-Innichen
The Wachtler Family
from
€ 145.00
per person and night
Indoor and connecting pool
90 hours of childcare per week
Certified gluten-free cuisine
Ski school and ski courses
Val Venosta – Trafoi
The Gustav Thöni Family
from
€ 110.00
per person and night
Ski school and ski courses
Valle Isarco – Gossensass
The Ausserhofer Family
from
€ 57.00
per person and night
Indoor or connecting pool
Ski school and ski courses
Meran & Environs – Tscherms
Alexandra, Charlotte and Isabelle Zuegg
from
€ 80.00
per person and night
Indoor or connecting pool
Dolomites – Olang
The Gasser Family
from
€ 104.00
per person and night
Ski school and ski courses
2 km away from the Plan de Corones
Meran & Environs – Rabland/Partschins
The Klotzner Family
from
€ 60.00
per person and night
Indoor or connecting pool
Meran & Environs – Schnals
The Gamper Family
from
€ 69.00
per person and night
Indoor or connecting pool
Certified gluten-free cuisine
Ski school and ski courses
Meran & Environs – Schenna
The Gamper Family
from
€ 95.00
per person and night
Indoor or connecting pool