The perfect holiday
with your baby
The little ones are the big stars in the baby hotel in South Tyrol
A baby changes everything. Even the way you spend your holiday. The first holiday with a baby is intense, exciting, and uniquely beautiful. Especially if you spend it in a specialised baby hotel in South Tyrol. From free baby food and baby-friendly equipment to a laundry service – we at the Familienhotels Südtirol know what young families need on holiday: namely an all-round carefree package. With us you can enjoy the valuable first time with your little one to the fullest, because we take care of your well-being. This includes a little time out from being a parent, a few baby-free hours to relax and do something together as a couple. In our specialised family hotels in South Tyrol you have all the time in the world, because your little sunshine is in the best of hands with our professional baby carers.
What are you waiting for? Stay a few days in our Familienhotels Südtirol and experience countless moments of happiness on your own, as a couple, or as a family.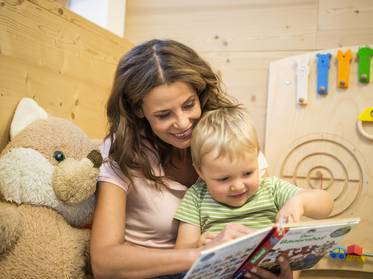 We've got it all! Just like at home
Fun & games for the little ones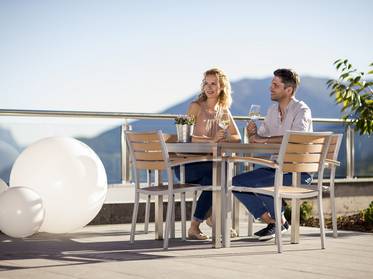 Relaxation for mum and dad
Family blog – the secret tips of the specialists
Yearly | Horseback riding | Valle Isarco
The family hotels for babyproof holidays
Fully prepared – our baby hotels in South Tyrol
The first holiday with a baby is always an adventure. We, the specialised Familienhotels Südtirol, are perfectly equipped for it. You will find a crib, kettle, nappy bucket, night light, baby bathtub, high chair, bib, crockery, pram, backpack, and much more in your baby hotel in South Tyrol, so that you can travel with light luggage and enjoy your first family holiday in South Tyrol with your newborn to the fullest. Look forward to enchanting walks in the fresh, pure mountain air, varied hikes that are suitable for prams, splashing together in the baby pool, sweet cuddles, and a little break from being a parent.
Your tailor-made family holiday in South Tyrol
The right hotel for every family. Guaranteed!
The all-round carefree package in your hotel with baby care
Changing diapers, feeding and burbing, putting to bed – a baby's everyday life is quite a challenge. That's why it's all the more important to take some time out in between, like on a holiday in South Tyrol with children. An all-round carefree package awaits you at the specialised Familienhotels Südtirol:
Babyproof equipment throughout the premises
Free baby care on at least 5 days a week
Dedicated baby play areas
Swimming pool with baby pool
Buffet with free baby food in jars of 6 different flavours (only valid for hotels)
And much more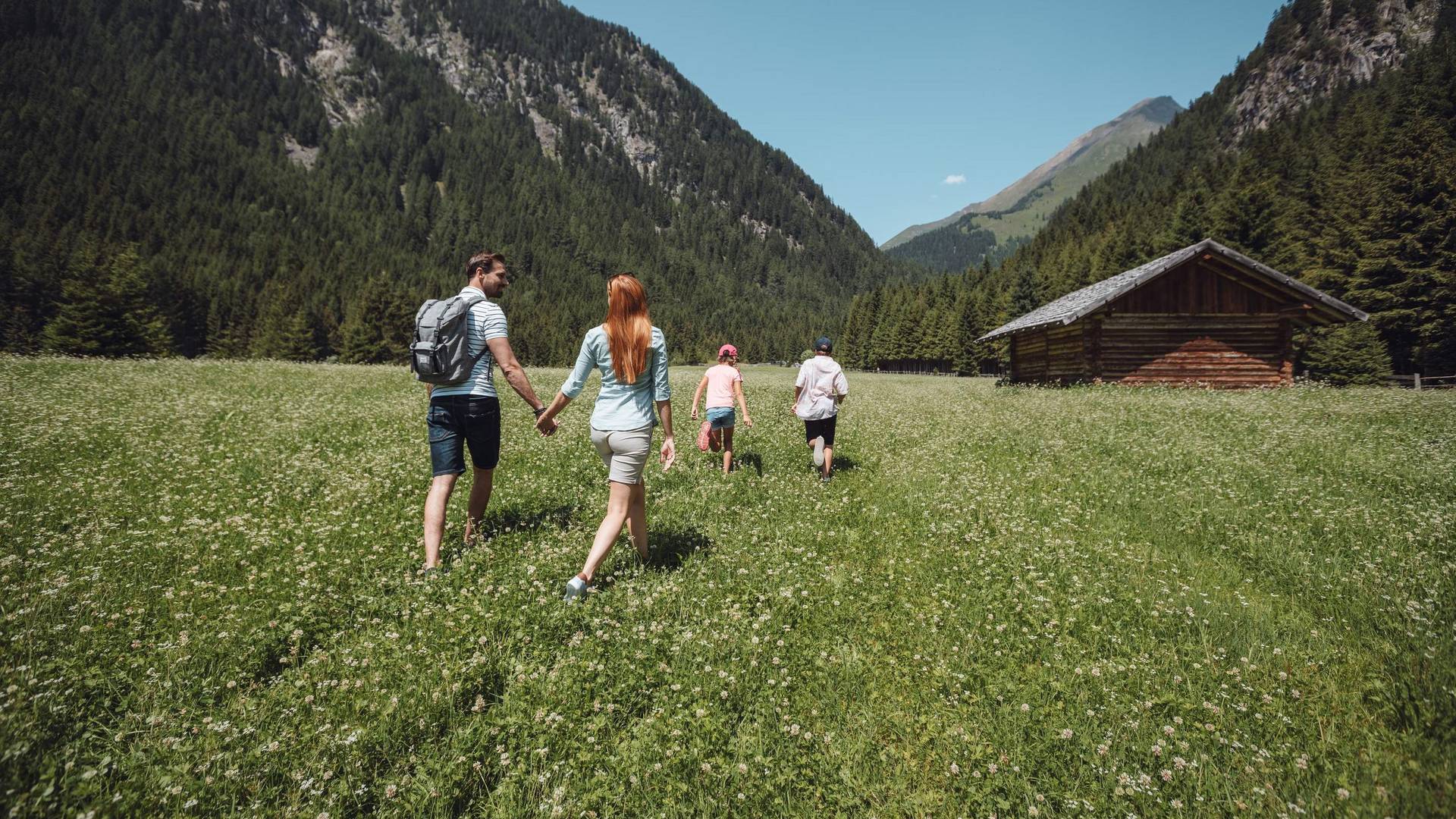 Meran & Environs – Naturns (554 m a.s.l.)
The Brunner Family
from
€ 170.00
per accommodation and night
Indoor pool or connecting pool
Dolomites – Rasen-Antholz
The Preindl Family
from
€ 350.00
per room and night
Indoor pool or connecting pool
Ski school and ski courses
Valle Isarco – Vals-Mühlbach
Family Stolz
from
€ 160.00
per person and night
Children animation 70 hours per week
Babysitting 48 hours per week
Play barn with climbing wall
Adventure playground in the forest
Heated indoor panoramic pool
Heated outdoor infinity pool
Babypool and giant water slide 45 m
Pony riding and alpaca trekking
Direct location on the hiking trails
Direct location on the slopes of GitschbergJochtal
Jochtal ski school with Quality Award
Dolomites – St. Ulrich /Gröden
The Obletter & Riffeser Families
from
€ 505.00
per accommodation and night
Ski school and ski courses
Valle Isarco – Meransen-Mühlbach
The Pabst Family
from
€ 180.00
per person and night
Indoor and connecting pool
Certified gluten-free rooms
Ski school and ski courses
Dolomites – Ehrenburg/Kiens
The original home of the Falkensteiner Hotels & Residences
from
€ 428.00
per room and night
Massages & beauty treatments
Dolomites – Wolkenstein/Gröden
The Riffeser Faimly
from
€ 145.00
per person and night
Indoor or connecting pool
Ski school and ski courses
Valle Isarco – Ratschings
The Eisendle Family
from
€ 130.00
per person and night
Ski school and ski courses
Val Venosta – Trafoi
The Gustav Thöni Family
from
€ 110.00
per person and night
Ski school and ski courses
Dolomites – Seis am Schlern
Petra Mutschlechner with Family
from
€ 90.00
per person and night
Indoor or connecting pool
Ski school and ski courses
6 times a week hiking tours