Discover South Tyrol with children: so cool!
In no other country can you experience so much in such a small space as in South Tyrol. No matter whether in the wonderful nature or at the numerous cultural sights – there are many possibilities to explore South Tyrol with children. A family holiday in South Tyrol awaits you with countless natural and cultural highlights: impressive knight's castles and magnificent palaces, numerous museums with a wide variety of themes, abandoned mines, unspoilt nature parks, mysterious natural wonders, petting zoos and wild animal enclosures. One single family holiday in the mountains is not enough to discover all the cultural and natural treasures in South Tyrol with your children.
Book your next holiday in one of the Familienhotels Südtirol right now and get ready to explore the adventure world of South Tyrol!
Explore South Tyrol with children: must-see sights
Your tailor-made family holiday in South Tyrol
The right hotel for each family. Guaranteed!
And action! The best adventures around the Familienhotels Südtirol
Mummy, what will we do today? Ask the host families!
Autumn | This is a must-see | Merano & Environs
Autumn | This is a must-see | Valle Isarco
Yearly | Horseback riding | Valle Isarco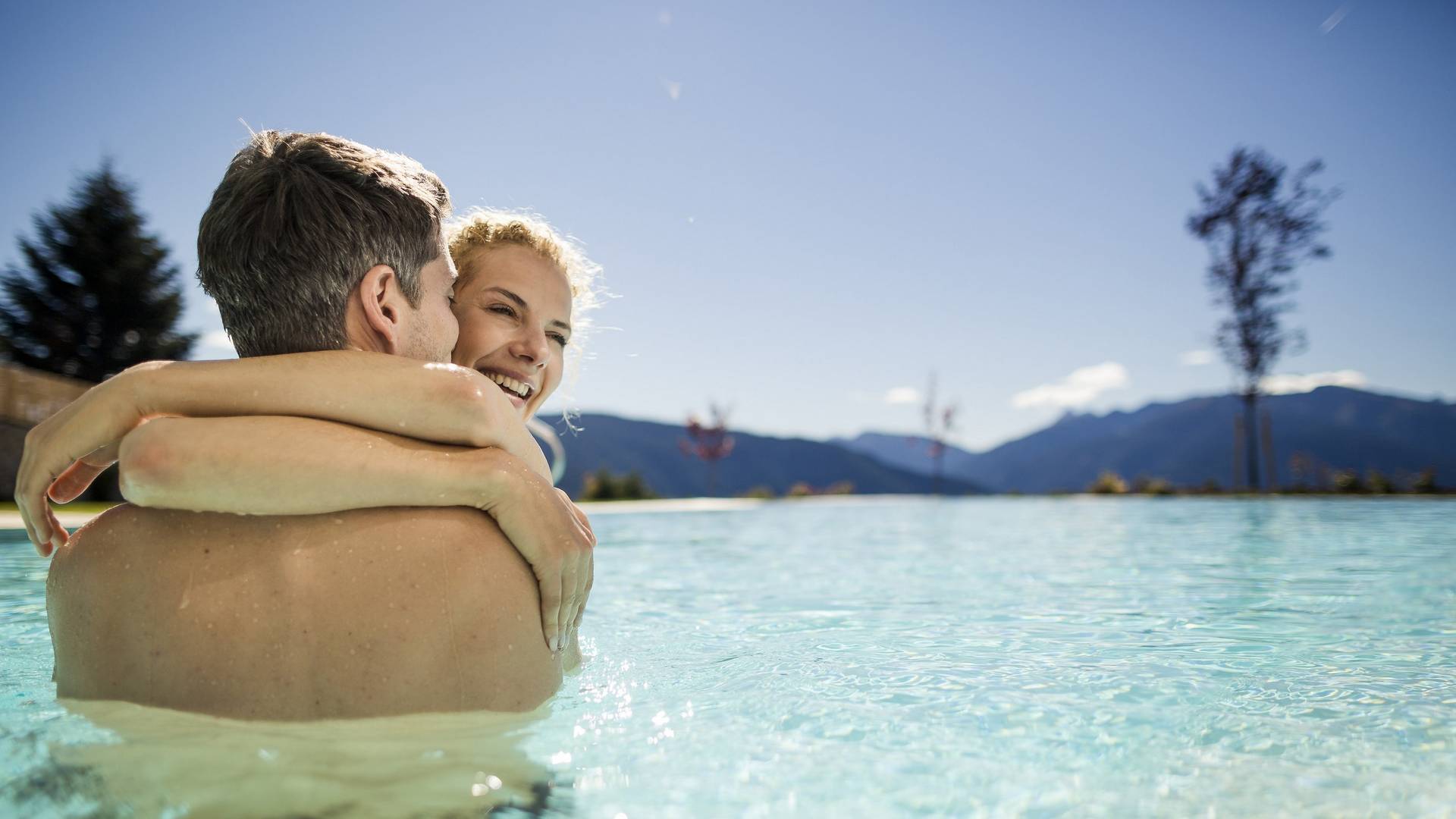 Rasen-Antholz - Dolomites
Schenna - Meran & Environs
from
€ 90.00
Price as in offer
St. Ulrich /Gröden - Dolomites
from
€ 462.00
per accommodation unit
Gossensass - Valle Isarco
from
€ 559.00
per person and package
Olang - Dolomites
from
€ 90.00
per person and night
Schnals - Meran & Environs
from
€ 700.00
per person and package
Tscherms - Meran & Environs
from
€ 239.00
per apartment and night
Naturns (554 m a.s.l.) - Meran & Environs
from
€ 255.00
per person for 7 days
Vals-Mühlbach - Valle Isarco
from
€ 1,015.00
per persona e pacchetto
Rabland/Partschins - Meran & Environs
from
€ 441.00
per person and package
Vierschach-Innichen - Dolomites
from
€ 417.00
per person and package
St. Christina/Gröden - Dolomites
Lüsen - Dolomites
04.09. – 02.10.2021,
30.04. – 23.05.2022
Meransen-Mühlbach - Valle Isarco
from
€ 1,141.00
7 nights with all inclusive per adult
Schenna - Meran & Environs
from
€ 552.00
für 7 Nächte
Schenna - Meran & Environs
Ratschings - Valle Isarco
from
€ 882.00
per person and package
Obereggen-Deutschnofen - Dolomites
from
€ 474.00
per person and package
Sexten - Dolomites
from
€ 90.00
546,00€ für 7 Nächte
Ehrenburg/Kiens - Dolomites
from
€ 1,712.00
per room and package
Oberbozen/Ritten - Bolzano & surroundings
Wolkenstein/Gröden - Dolomites
Just a moment - the content is loading …