Wonderfully wild!
Holidays with dog
Family hotel: with dog, children, and spouse on holiday
A dog is a man's best friend. And no one wants to abandon their best friend and go on holiday without them. Children in particular love their cuddly four-legged friends. A holiday without a dog – we don't even want to think about it! But where should the journey with the faithful companion take you? The answer: to a family hotel. With dog, child and spouse there is no better destination than our Familienhotels Südtirol. Here your furry family member is more than welcome, you'll feel it immediately when you go on a family holiday in South Tyrol. In the hotel everything is ready for your holiday companion on four paws. And right on the doorstep of our hotels in the mountains, both two- and four-legged friends of all ages can enjoy the unspoilt natural surroundings without limits.
What are you waiting for? Pack up your dog, child, and luggage and head south. We await you with great offers!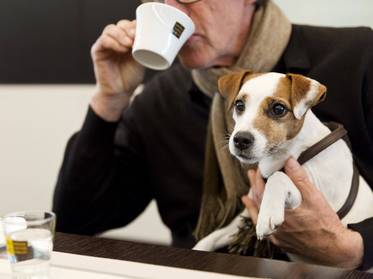 We've got it all! Just like at home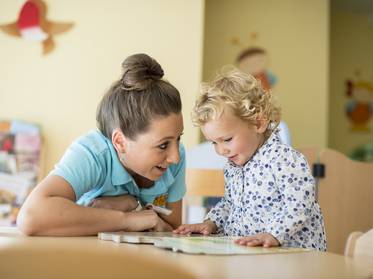 Fun & games for the little ones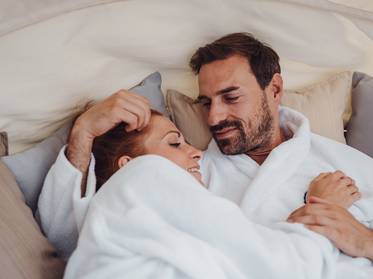 Relaxation for mum and dad
Family blog – the secret tips of the specialists
Autumn | Spring | Summer | Climbing | Merano & Environs
Familienhotels, we love you furry much
Our special offer for holidays with your four-legged friend
It is our top priority to make young and old, humans and animals feel right at home. Therefore, we have thought of everything a dog needs on holiday.
The Familienhotels Südtirol …
… welcome dogs of all sizes (at a fee).
… feature a dog bed and feeding bowl in every room.
… invite to take walks in unspoilt nature.
… hand out dog poop bags at the reception.
Your tailor-made family holiday in South Tyrol
The right hotel for every family. Guaranteed!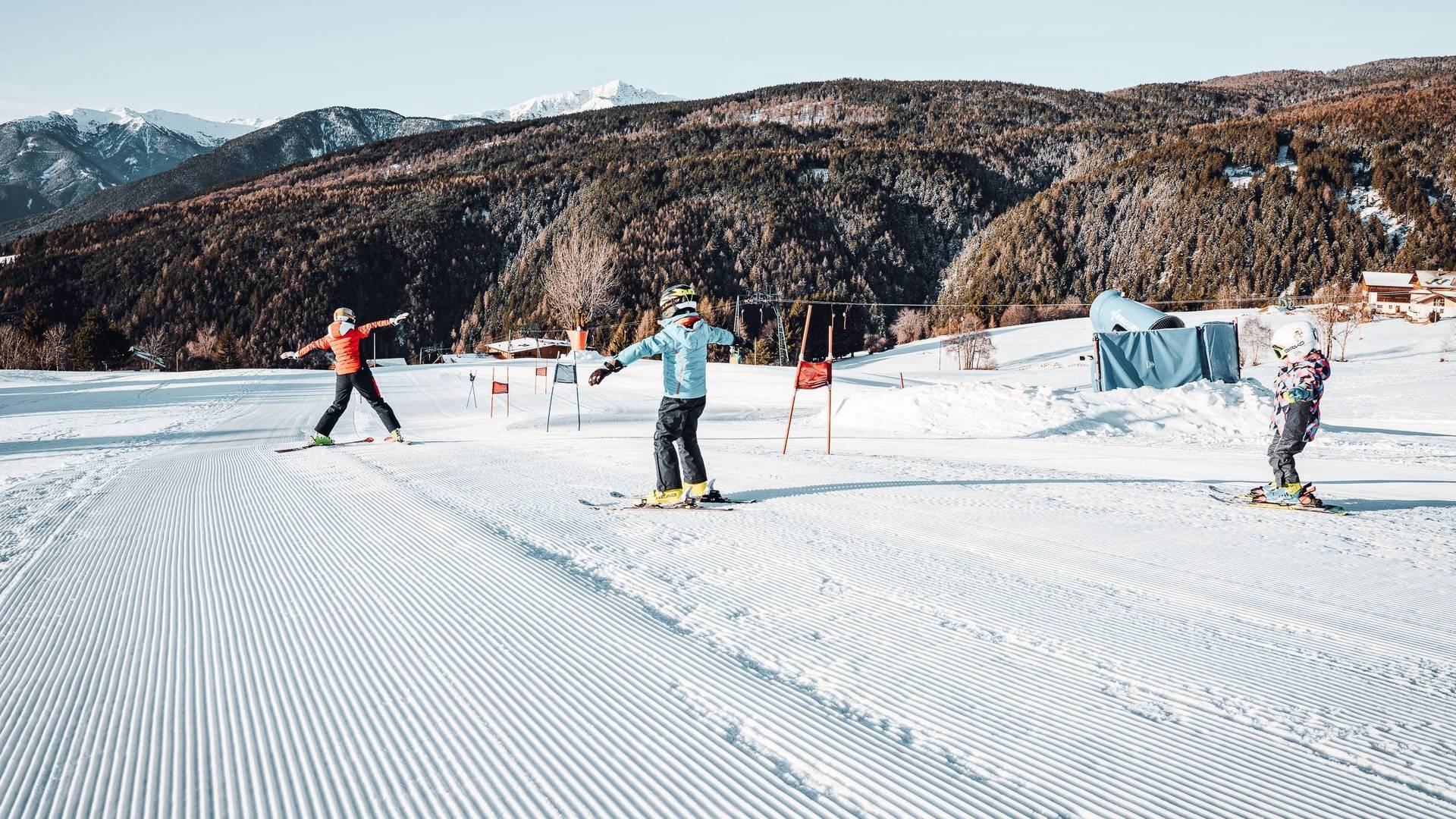 Meran & Environs – Naturns (554 m a.s.l.)
The Brunner Family
from
€ 170.00
per accommodation and night
Indoor pool or connecting pool
Dolomites – Sexten
The Rainer Family
from
€ 91.00
per person and night
Indoor or connecting pool
Certified gluten-free cuisine
Ski school and ski courses
Bolzano & surroundings – Oberbozen/Ritten
The Holzner Family
from
€ 134.00
per person and night
Indoor or connecting pool
Valle Isarco – Ratschings
The Eisendle Family
from
€ 130.00
per person and night
Ski school and ski courses
Val Venosta – Trafoi
The Gustav Thöni Family
from
€ 110.00
per person and night
Ski school and ski courses
Valle Isarco – Gossensass
The Ausserhofer Family
from
€ 57.00
per person and night
Indoor or connecting pool
Ski school and ski courses
Dolomites – Seis am Schlern
Petra Mutschlechner with Family
from
€ 90.00
per person and night
Indoor or connecting pool
Ski school and ski courses
6 times a week hiking tours
Meran & Environs – Schenna
The Gamper Family
from
€ 95.00
per person and night
Indoor or connecting pool