We create children's memories!
An unforgettable holiday for small explorers and big bon vivants
Time spent with children and carefree time spent in nature are the greatest sources of happiness. In our 23 Familienhotels Südtirol you can combine both. As quality-certified specialists for family holidays close to nature, our hotels, residences, and resorts are the perfect retreat for all those who want to spend time with their loved ones in harmony with nature. The needs and wishes of the whole family are at the centre of all our efforts. Whether you are a little explorer or a big pleasure-seeker – in our family hotels everyone finds their personal holiday happiness, because we create childhood memories.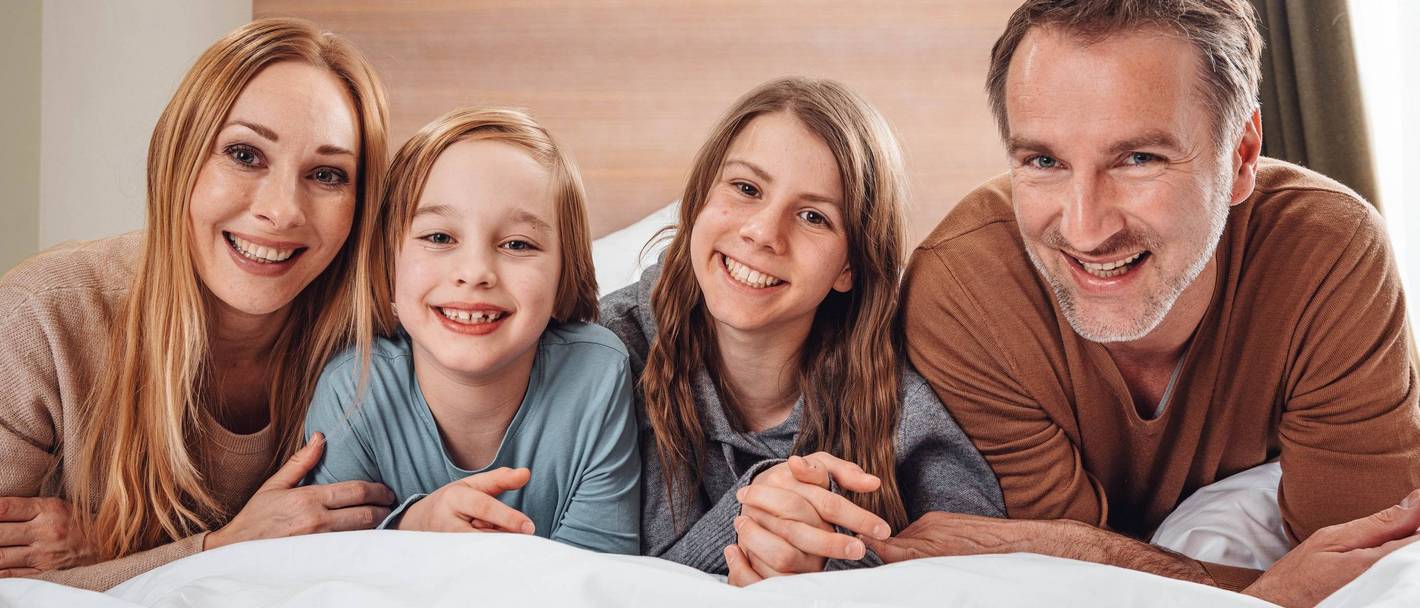 It's all about getting the mix right. Even on a family holiday in South Tyrol. The secret of an all-round successful break from everyday life lies in the perfect mix of excitement and relaxation, of carefree children, relaxed parents, and happy families. That's why it is incredibly important to put the most beautiful time of the year into the right hands. Into the hands of experienced host families like ours. With a great deal of sensitivity for the unique needs of colourful families, we have created an incomparable offer so that everyone is guaranteed to get their money's worth.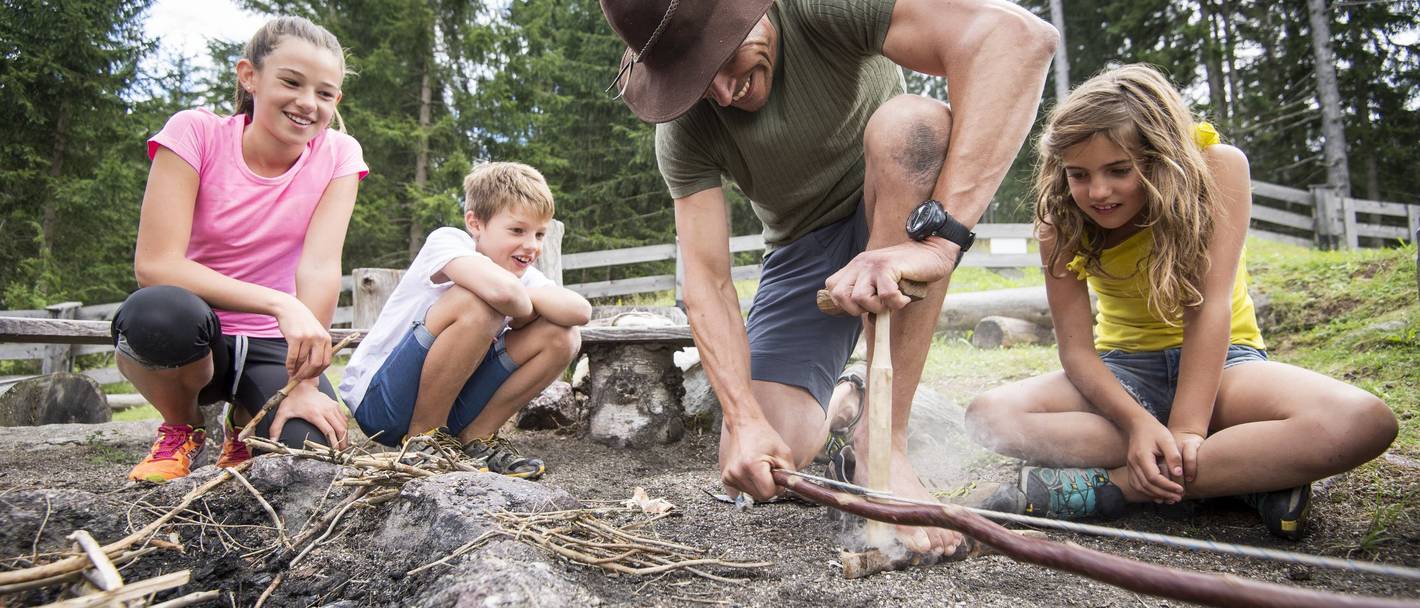 Who knows the needs of families better than families? No one! That's why behind the Familienhotels Südtirol are nature-loving families who know exactly what parents and children want most on holiday. We are specialists when it comes to happy children and relaxed mothers, fathers, and grandparents; after all, we know all the secrets of family life. We are at your disposal around the clock with words and deeds, to give you secret tips, and provide you with an unforgettable time-out full of extraordinary experiences in nature, relaxing moments of wellness, and culinary magic moments.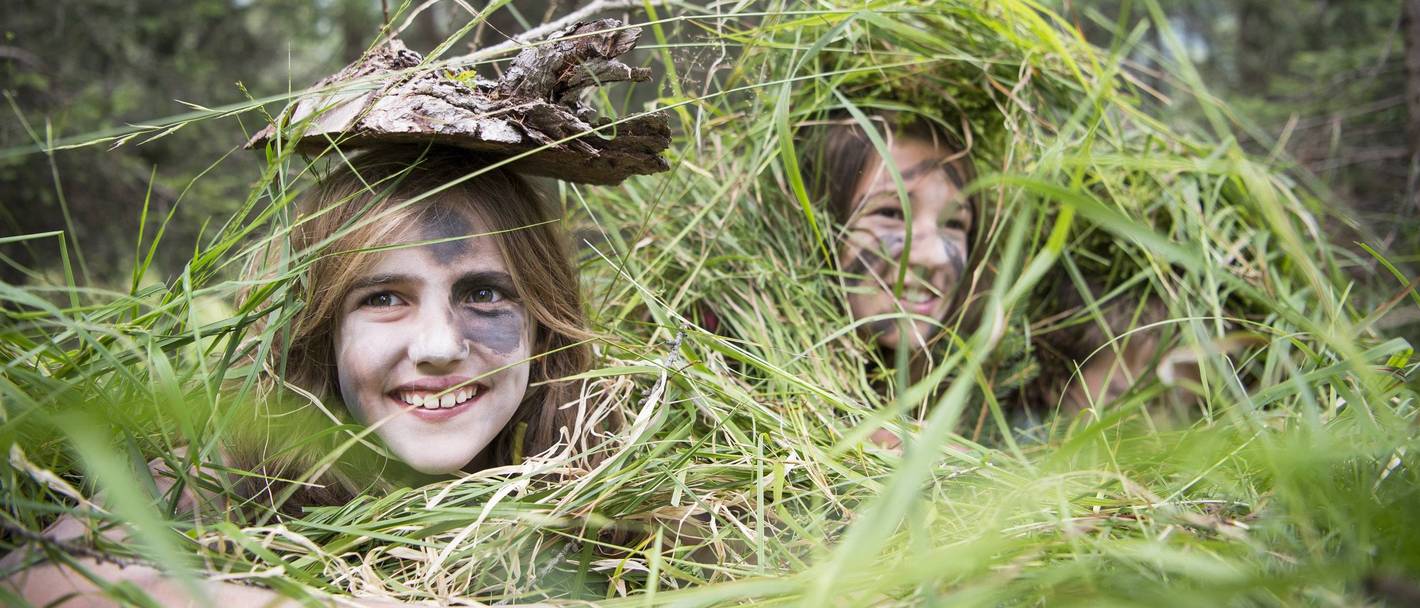 Forget about toys and smartphones – there is nothing better and more beautiful for children than being outdoors. Unfortunately, there is never enough time for it in everyday life. Therefore, a holiday in South Tyrol with children is just what you need. At the Familienhotels Südtirol your children will experience one exciting adventure after the other – together with you or with our trained childcare assistants. South Tyrol is a real-life adventure world. And you are right in the middle of it with our unique, age-appropriate Nature Programme by Familienhotels Südtirol. Developed by children's experts and nature educators, it encourages creativity, inspires the imagination, and awakens the desire to explore.